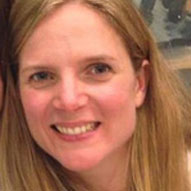 Aileen
From: Cape Town, South Africa
In the classroom: Enjoys making lessons relevant for students. It's a lot more interesting for all of us that way.
Hobbies: Exploring beautiful Donostia and its surroundings by tandem. I also love eating with friends. And drinking tea. Lots of tea!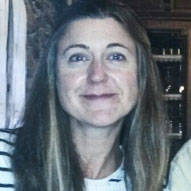 Suzanna
From: Surrey, England.
In the classroom: I love getting to know the students. They are all so different!
Hobbies: Sport, Art, Music and cooking food to enjoy with family and friends.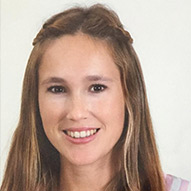 Nerea
From: San Sebastian, Spain
In the classroom:I enjoy every single lesson. It is a very rewarding job.
Hobbies:I love travelling and spending time with my family and friends.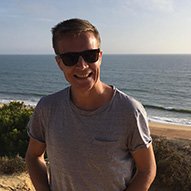 Tom
From: Banbury in England.
In the classroom: I try to bring lots of enthusiasm and enjoy class time.
Hobbies:  Racket sports, running, cooking and spending time in the mountains.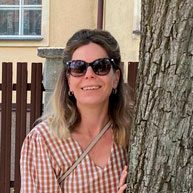 Zuzana
From: Prague, Czech Republic.
In the classroom: She says kids and teenagers are like a sponge. She likes seeing how much they absorb and the progress they make. It brings her joy to be able to help them to learn yet another language.
Hobbies: She enjoys mainly hiking, long walks, sightseeing, and travel. When the time allows, she plays pool. She also enjoys cooking and spending as much time with friends and family as possible.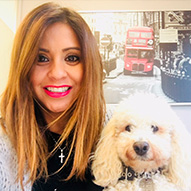 Luz y Rocky
From: Monterrey, México.
At Logan: Luz likes practising her English and Rocky loves sleeping on his blanket or playing with his tennis ball.
Hobbies: They both enjoy running.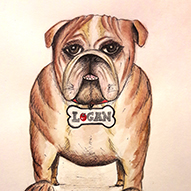 Logan dog
From: Hampstead, London.
In the classroom: Enjoys watching people come and go all day and hoping they will drop food.
Hobbies: Counting students and dreaming of chasing seagulls on the beach.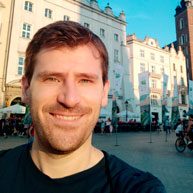 Mikel
From: Donosti.
The one thing he enjoys about teaching English is that it allows him to speak with people all around the world.
And that is precisely what he most enjoys doing in his free time: TRAVELLING.